Osseo Sr High School


Class Of 1980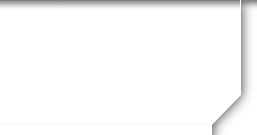 40th Reunion Info
Calling All Orioles from 1980!!!!
We're Getting Together Sept 12th, 2020!
POSTPONED!!!
Please watch for details for a new date....thoughts are for Spring/Summer of 2021. As always, we welcome your thoughts and ideas...please post on our FB page!
Save the Date!!! Save the Weekend!
It's Osseo Lion's Roar Weekend - we'll be planning a golf event; we'll be in the Parade on Saturday morning; and our Reunion Get-Together will be at the Osseo-Maple Grove Legion on Saturday Night!
And of course there will be visits to the few local watering holes in Osseo..... (Dick's! and Duffy's!)
The Committee is starting to form - and we're looking for others to offer suggestions/ideas!
**Would anyone be interested in a tour of the High School? That would most likely be on Friday - there's a lot of changes in that building!!
**Is ANYONE a Member of the Osseo-Maple Grove Legion? Please let us know!!
** Need assistance for the parade - a truck/trailer for the float!
As things get inked in for the weekend - we'll keep you posted!
Any questions - please reach out to Val Dubberly (Ruona) - Osseo1980@gmail.com
Please share with others - and keep your contact info up-to-date!
See you in 2021!